March 16th Water Levels Report
Lake Michigan-Huron is 1 inch above its levels of a month ago, 4 inches above its level of a year ago, and is expected to rise 3 inches over the next month.
Lake Superior's outflow through the St. Mary's River is predicted to be above average in March. Lake Michigan-Huron's outflow into the St. Clair River and the outflow of Lake St. Clair through the Detroit River are projected to be above average.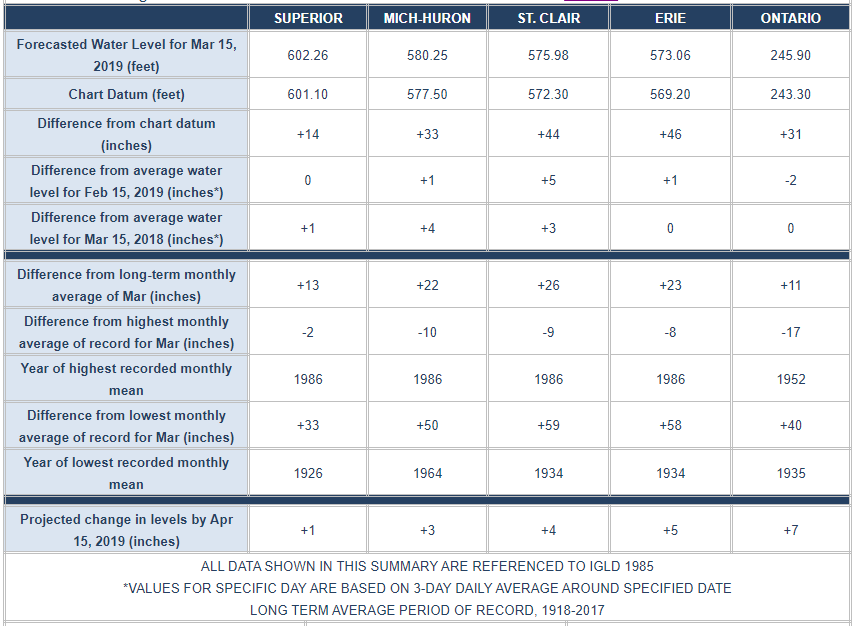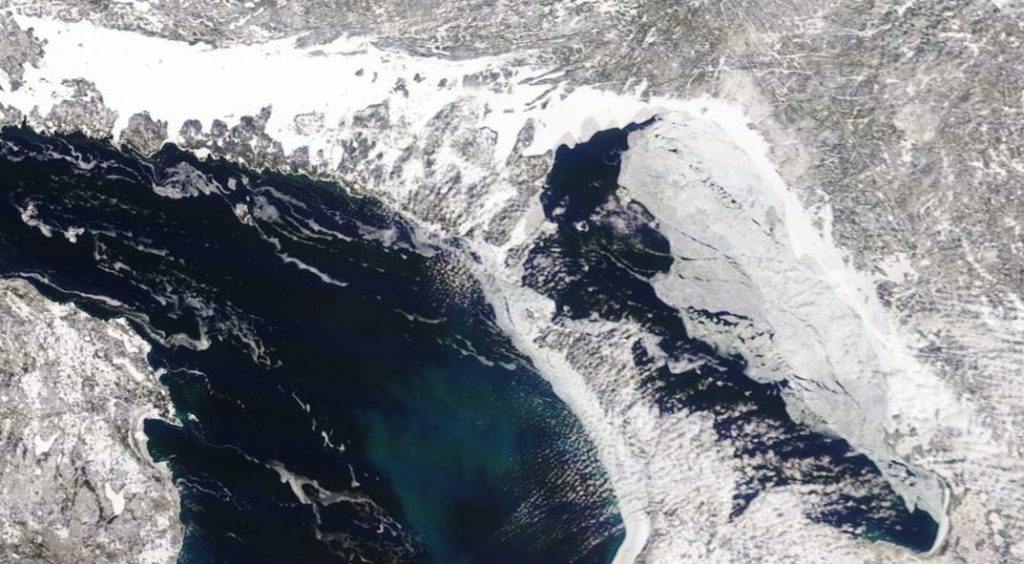 Rupert
Rupert Kindersley
Executive Director
(416) 985-7378